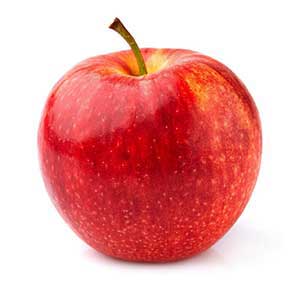 About
Both Gala and Royal Gala have the same parents: Kidd's Orange Red and Golden Delicious. Royal Gala is a sport of Gala and has a slightly redder skin. Apple flavors tend to be best when picked at peak ripeness and eaten within a few months of harvest. Autumn temperatures and the terroir of the growing region also affect apple flavors.
Health Benefits:
Gala apple contains about 10 mg of vitamin C.
Healthy skin and wound healing
Apples are well-known for their fiber content.
Women need 22 to 28 grams of fiber per day, while men need 28 to 34 grams.
Apples contain a natural sugar called fructose, which gives you energy. 
A 2,000-calorie diet should consist of 225 to 325 grams of carbohydrates per day, or 45 to 65 percent of your total calorie intake.